DALICHAIN is an international blockchain team founded in June, 2017, by a group of nearly 80 blockchain believers from top IT companies such as Intel, IBM, and Baidu. DALICHAIN launched its main network in 2018 based on its own development team and combined it with the dual-Token economy system. DALICHAIN can provide flexible and diverse solutions based on its leading technology development and seasoned business transformation capability. DALICHAIN has implemented partnerships in logistics, digital copyright, supply chain finance, carbon emission reduction, public welfare and other fields.
On March 2nd, 2019 (PST), DALICHAIN successfully held a blockchain industry application seminar in Vancouver, Canada.
Michael(DALICHAIN Co-Founder) and Anthony(Canada Community Partner) attended it as the keynote speakers. Many industry experts and blockchain peers have been invited to participate, and they discussed the latest blockchain applications.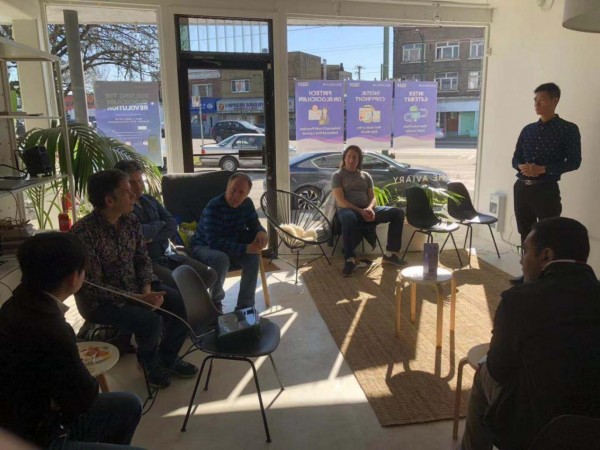 Michael showed attendees DALICHAIN's latest technical achievements, such as Inter-chain Gateway, One-Click Token Issuance and etc. He also presented DALICHAIN's latest developments in supply chain finance, and said "After two years of development, DALICHAIN's technology roadmap is completed and applications are developed in many fields. Among them, we have made the most progress in supply chain finance. DALICHAIN can provide a overall solution to solve the financing problem of SMEs."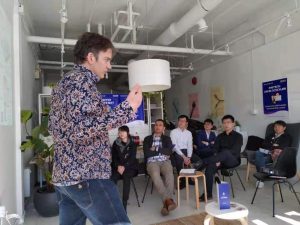 Anthony talked about blockchain applications in digital copyright. He said: "At present, great attention are attached to digital copyright issues in the North American market. Blockchain can digitize copyright, realize copyright ownership division, and transfer ownership without third-party mediation. It is impossible before blockchain emerges."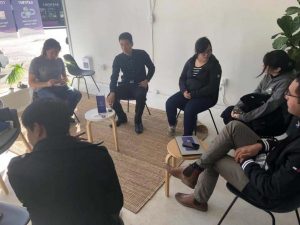 In the final session, attendees from various fields actively participated in the discussion. Most of them believe that the blockchain can improve internal production efficiency and reduce intermediate links. The most common topic is privacy and government information management.
Davis, an executive from a corporate consulting firm, thinks that the trend of blockchain globalization is becoming more and more obvious, and massive companies will pay attention to blockchain.
Asem, a logistics industry expert, believes that blockchain is also crucial in the field of intelligent logistics. It can improve the data validity of sensing devices and prevent data from being tampered with during the uploading process.
Joy from SFU said that blockchain has broad application prospects in government information management, especially at the data security level. It can effectively protect data privacy. At present, some countries in Europe have begun to study blockchain, and the current Canadian government also attaches great importance to it, which has stimulated many blockchain startups.
In the lively discussion, Michael and Anthony listened carefully to everyone's speech, responded and forecast to it.
Anthony: "Indeed, more and more industries are paying attention to blockchain. In addition to digital copyright, I have also been exposed to companies from all walks of life in Canada. They attach more and more attention to blockchain. Even the blockchain business unit has been set up to study business transformation. This has brought a lot of business opportunities in a sense, so DALICHAIN uses its own industry advantages to explore blockchain application scenarios with these companies."
Michael: For the intelligent logistics field, the sensing device's data validity is indeed very important. For example, we have already discussed with several leading Korean logistics companies. They hope to improve the efficiency of car-free business. After several discussions, we found that blockchain is a viable solution. It is a bit like a supply chain financial solution. We will have more news soon. Please wait and see!"
For the blockchain security issues that everyone cares about, Michael added: "DALICHAIN always put safety above all. After two years of infrastructure development, we designed dozens of security-focused features. It is the basis for future data privacy protection. Users can take the data in their own hands and use it to encrypt the license to a third party instead of storing the data in a company. Facebook had a serious user information disclosure incident, and even hackers tried to use user data to influence the presidential election. It is very scary. For the positive development of science and technology, we must first solve the problem of user privacy. DALICHAIN is currently working with some blockchain security companies to do research and development in this area. We also welcome more people to join us. It is a mission of science and technology workers."
DALICHAIN was highly recognized after this seminar, and some enterprise representatives were willing to cooperate or provide support with DALICHAIN on the spot. The seminar lasted nearly 3 hours and ended in a successful conclusion.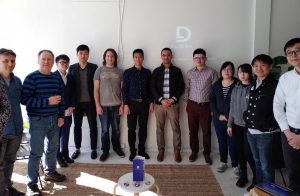 According to the 2019 annual plan, DALICHAIN will further expand major cities in Korea, North America and Australia, and cooperate with local companies. DALICHAIN will fully utilize its own technology development and implement partnerships in supply chain finance, carbon emission reduction, medical data, logistics and etc. Blockchain is an important revolution in the information age. We believe that in blockchain owns trillion-level market and it is far more than what it is at present. With the development of technologies, it will have a profound impact on our lives.
For the latest news, please follow DALICHAIN's official media channels.